Most Americans eat too much protein, mainly because our diet is so high in animal meats and dairy products. According to the USDA, in 2000 annual meat consumption (red meat, poultry, and fish) reached 195 pounds per person, which is an in-crease of 57 pounds per person since the 1950s. It is recommended that men eat between 30 to 60 grams of protein a day, while women need between 25 and 50 grams of protein a day.
Most Americans eat closer to 100 to 120 grams of protein per day, which just puts too much stress on the body. We need protein for cell growth and maintenance. But protein cannot be stored in the body, so we have to take it in through our diets. Most Americans hold the false belief that protein comes only from meat and dairy sources, and then they over indulge in these food groups.
Recent fad diets, like the Atkins diet and the Zone diet, have only encouraged our over consumption of animal-based proteins, much to the detriment of our overall health. High-protein diets have been linked to certain cancers, osteoporosis, asthma, constipation, and migraine headaches. During Morgan's fast-food-only month, he ate an unusual amount of animal protein. Hamburgers, cheeseburgers, bacon, breaded and fried chicken, milk, and eggs were in almost every meal he had. This overload of animal proteins, coupled with how over processed these foods were, had a toxic effect on his body. He was sluggish, he was depressed, and his liver became filled with fat.
How much protein you need
Learning how much protein you need is an important part of detoxifying and remaining healthy and strong. Fortunately, our bodies give off clear signs when we are consuming too much—or too little—protein.
Some people who are not getting enough protein have strong sugar and sweet cravings, are not able to concentrate, feel fatigued and spacey, are anemic, or have hair loss or unhealthy facial coloring. Too much protein can cause symptoms like low energy, constipation, tight or stiff joints, kidney disease, stress, bad body odor and bad breath, dehydration, and weight gain. Deter-mining how much protein is best for you takes some self-awareness.
How physical is your daily life and job?
Are you pregnant or lactating?
Do you feel well now, given how much protein is in your diet?
Learning to trust your body and its messages is very important.
Allow yourself to experiment some with how much and what kind of protein you include in your diet, and don't worry: It would be virtually impossible for anyone on the Standard American Diet to be-come protein deficient.
Part of the reason we're overdosing on protein is the problem with serving sizes (or lack thereof) in this country. Think back to the last time you ate a piece of meat or chicken. How big was it? This is an important question to ask, as we're routinely given huge portions (did the last steak you ordered cover the whole plate?).
The American Dietetic Association has created some helpful visual comparisons so we can judge whether we are getting a reasonably sized portion or not. The average serving size of meat protein should be about the size of a deck of cards, not a roulette wheel.
A serving of cheese should be the size of a domino, and a burrito the size of a bar of soap—not a torpedo. I know, I know. It is tough to eat less when all you're offered is too much. Most of us were trained to clean our plates, so eating in restaurants poses a portion-size dilemma: Do I eat only what my body needs or do I eat it all? The current trend of high-protein, low-carbohydrate diets is potentially dangerous for other important reasons related to detoxification. The main organs involved in protein metabolism are the kidneys and liver. Over time, a diet high in protein may overtax these organs.
People with liver diseases, diabetes, or alcoholism should be aware that digesting high amounts of protein requires more energy and a higher level of functioning than their already impaired organs can handle. But you don't have to be ill to benefit from finding non animal sources of protein. By mixing it up protein-wise, you'll be doing a better job of balancing your diet in ways that will help your metabolic systems function more efficiently and process protein with greater ease.
High-protein diets
High-protein diets also concern health officials because they lower the pH balance of the blood. When you consume lots of protein and very little carbohydrates, you are not giving your body the sugars it needs to create glucose, which is the number one source of
energy in our blood. When your blood sugar is low, your body must find an alternative source of energy, so it will use fat, instead of sugar, as a source of fuel. When fat is converted to fuel under these circumstances, it produces acidic particles known as ketones in a process that is called ketones.
Danger with ketosis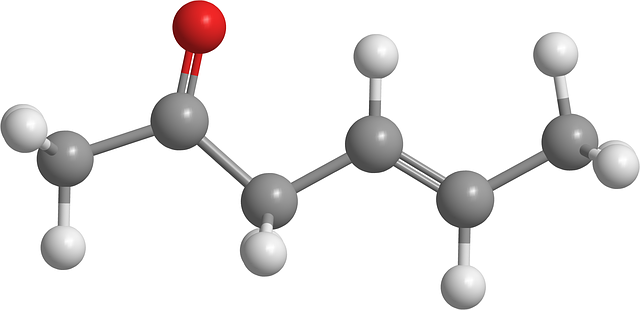 The danger with ketosis is that it floods the blood with too many acids. No one yet knows for sure what impact this has on long-term health, but as with any kind of extreme dieting, it is wise to be cautious when you are eating in a way that alters your metabolism so dramatically. Being in a constant state of ketosis puts your body in a state of imbalance, and we know the body is happiest and healthiest when it's balanced.
Ketosis aside, most people who take on a high-protein diet in order to lose weight have trouble maintaining their weight loss. A report in the New England Journal of Medicine that tracked dieters on high-protein regimes noted that many regained their weight after 6 months and that most were unable to sustain weight loss after this. Additionally, high-protein diets tend to focus on controlling the intake of complex carbohydrates so strictly that even vegetables and fruits become restricted, which means that high-protein dieters run the risk of serious nutrient deficiencies since they don't have access to the vitamins and minerals found in these foods.
Contrary to this theory, I encourage anyone eating meats to greatly increase his or her consumption of vegetables, especially leafy greens, to provide antioxidants, fiber, and slow-burning complex carbohydrates to complement and balance the intake of animal proteins.
Why do I recommend this?
Our bodies have simply not evolved as quickly as our modern society has, and so our contemporary eating habits are out of sync with our biology. In the last 100 years, modern agriculture has changed the way we eat, refrigeration has changed the seasonal foods we have access to, and global transportation has opened up a world of cuisines and products to us. Imagine, in less than six generations, we've gone from eating local, seasonal, organically produced foods to a diet that is high in processed foods that are shipped in from all corners of the globe.
In short, we can have anything we want to eat whenever we want it. Now we can eat strawberries in the middle of winter and tomatoes (or at least red objects that look like tomatoes) all year round.
Even meat, which is now scientifically raised and fed with processed grains, is available anytime. Yet our bodies are still wired to respond to the limited choices offered by each season and actually suffer (like a child who eats too much cake at her birthday party) from the excess and convenience of modern, "season less" bounty.