Detoxification is a way of life, not just a diet. Just as what we eat builds up over time within our bodies, how we interact with the world around us can either fill us with toxins or open us up to healing. The progression from a toxic lifestyle to a healthy, disease-free life is all about learning how the world works, learning how your body works, and learning what choices you have available to you to create a world of health around you.
When I began my own detox and began to pull myself out of the well of dis-ease and ill health I had fallen into, I reached out to the people around me, found information in my library, and spoke with alternative health experts for every bit of knowledge I could find. In short, I armed myself with the information I needed to make lasting and meaningful change, and I empowered myself by surrounding myself with nurturing and supportive people. Learning that the foods I had come to rely on were actually the source of my misery was the first big step toward detoxing my life.
Learning how to eat, grocery shop, and cook all over again was a challenge, but it was easier than being sick and miserable. Watching Morgan turn from a vibrant and healthy being into a sickly, exhausted person brought back memories of my own past health problems, and helping him with his detox reinforced for me how positive and life affirming the journey to health is. Morgan's recovery and detoxification reminded me how important it is to build a community around yourself that is truly committed to you and your quest for a healthier way to live. As I work with more and more clients, I experience their successes with a renewed appreciation for how unique we all are, in body and soul. And it confirms for me that we are all capable of actualizing true, meaningful change.
Each of us can learn to take control of our health and become our own health advocates. After all, no one knows you better than you do! Choosing healing, calming foods is the basis of this overall detoxification. Allowing the body time off from the powerful, dangerous junk foods that make up the Standard American Diet allows your body to heal and revitalize. But once your body is on the road to wellness, it is important to attend to the other aspects of your life that need detoxing; too.
TAKE ACTION AND DETOX!
It's not enough to just put healthier food into your body. That's just the beginning. How, where, and when we eat is important, too. Sit-ting down to a meal is a great time to renew our spirits and collect our thoughts. It's also a great time to connect with others in a meaningful and relaxing ritualistic way.
Mindless Eating and Awareness Sitting and snacking are probably the two favorite all-American pas-times. Eating on the couch while sitting in front of the television set distracts us from the activity of eating and numbs our awareness as to what we are putting into our bodies. Turn off the television, pick up your plate, and relocate yourself to a peaceful and focused place to eat. By turning off the outside noise from the radio and television, we are able to focus on our meals and listen to our bodies while we eat.
If we eat without distraction, we're much more likely to put nutritious foods into our bodies, and we're much more likely to hear our bodies when they are telling us they are full. To facilitate this, I recommend that you begin to loosen the grip that television has on your life.
Make a commitment that you'll get the noise of the media, advertisers, and shock jocks out of your head so that you are truly available to yourself and those around you at mealtime. When you turn off the television, which keeps your attention glued to an inanimate, "unreal" world, your senses will be freed to engage in the natural, real world that surrounds you. Regardless of how well I eat, when I'm stressed out or unhappy in my work or my relationships, I still feel miserable. I feel terrible eating a beautiful bowl full of organic vegetables when I'm sitting in a messy living room with piles of unfinished business to attend to. The amount of stress that we encounter in our daily lives has a profound effect on our overall health. The human body is amazingly strong and resilient, but constant stress over time can compromise our immune systems and lead to toxic overload and eventual break-down. Everyone experiences stress in different ways and from different sources.
Positive stress is actually good—it keeps us alert in times of danger, heightens our senses, and readies our bodies for action. However, constant negative stress, or distress, can lead to immune disorders, gastrointestinal problems, allergies, insomnia, depression, fatigue, sexual dysfunction, hair loss, and cardiovascular disease—wow!
Sounds like these are good reasons to chill out! The key to understanding our stress is to understand the mind-body connection. We feel stress when we are unable to deal with change—but change is inevitable in life. Learning to manage stress and deal with change is the best way to minimize its negative effects on our lives and to reap the benefits of its positive aspects. We even stress-eat. Picture this—you're overworked and not making as much money as you would like. You have no time to take care of yourself, and food seems more of a hassle than anything else.
Your head aches, your eyes are tired, and you have no energy. So you go to the drive-thru and grab some fast food to save time and effort. This fast food fills your stomach with excess sugar, caffeine, and food additives, which might offer a short-term sense of well-being (your stomach is full) but actually stress your body more. Sadly, this is the typical American way of life. We're so chronically stressed out that we stop loving and caring for ourselves: We treat our pets better than this! But it's not just our eating habits that erode. We engage in other activities that are toxic to our lives as well. For many of us, shopping becomes a form of "retail therapy," a misguided way to show ourselves love and care. But this only adds to the toxicity of our lives by driving us into financial debt and clogging our homes with more junk we just don't need.
And it perpetuates the cycle we desperately need to break: We work more just to pay the bills, we lose more sleep, we continue to eat on the fly, and so on. It's all related: The convenient life, as it turns out, is conveniently killing us.
So what can we do to deal with change and lessen the effects of stress?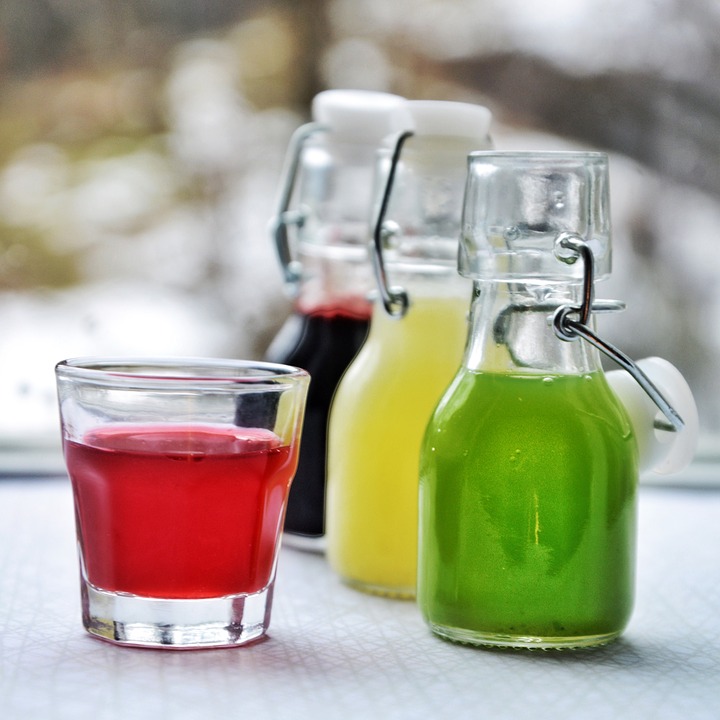 Building a strong body is the first line of defense and will give you the resilience you need to deal with stress in healthy ways. When we're under stress, our bodies react with a flurry of bio-chemical activity.
Neurotransmitters get activated, hormones are re-leased, and nutrient metabolism slows down. Some of our bodily systems get ramped up: Our hearts start to pump faster, and so our blood pressure goes up. Some of our systems slow down, such as our gastrointestinal processes.
All these things occur because the body is being given the message that it is going to need to "take action" in order to cope with the stress it is experiencing.
But in our modern lives, we're not usually confronting a form of physical stress: We're more often suffering psychic stress, and so we're not using our bodies (which are now in a heightened state of readiness) to tackle the problem. Our bodies, then, are left with the toxic fallout from the activated but unused "fight or flight" response. As the physiological by-products of this stress response continue to circulate, our bodies become run down. Regular exercise, in this age modern American lifestyle.
Along with eating a balanced, wholesome diet, we need to exercise regularly in order to experience true health. We all know that diet alone will not help us shed weight effectively and that exercise is crucial to making this happen. What we don't know is that regular exercise is also needed to maintain health and to ensure longevity. Study after study has shown that exercising is key to preventing a huge host of illnesses.
Reference:
As Ernest Randolfi, Ph.D., points out on his excellent Web site, OptimalHealthConcepts.com, "Inactivity should be considered a disease state." He also points out that most of us complain that we just don't have time to exercise. Why is it, then, that "a high percentage of CEOs of Fortune 500 companies indicate that they exercise on a regular basis" and that "even the president of our country seems to find time in his busy schedule to jog and play golf."
These achievers have learned that the only way to meet stress head-on and in a healthy way is to get moving! It is time we all learned to do the same.