Most of us don't just enjoy a good cup of coffee (or tea) when we get up in the morning: We need one just to get the day rolling. That's because coffee and tea—like many other beverages, including soft drinks—are laced with caffeine, a powerful central nervous stimulant that is, arguably, the number one drug of choice for most Americans.
Caffeine acts on our brains much the way adrenaline does: It gives our nervous systems a quick boost that increases alertness (among other things), and this is the jolt from java that we all turn to first thing in the morning. The lift we get from coffee makes us feel less drowsy, less fatigued, and more able to sustain intellectual effort.
Caffeine enters the bloodstream through the stomach and small intestine, and its effects can be felt within 15 minutes of ingestion. Though caffeine is not stored in our bodies, the effects of a dose can be felt for up to 6 hours. The effects that caffeine has on our bodies are profound. Along with making us feel more "sharp," caffeine also increases heart rate, respiration, basal metabolic rate, gastroenteritis reflexes, and the production of stomach acid and urine. It also relaxes smooth muscles such as the bronchial muscle. Like so many other substances in our diet, caffeine is metabolized by the liver, and it is eventually released from the body in urine. And when we have too much caffeine, our liver—and other parts of our bodies—becomes overtaxed.
We all know what too much caffeine feels like:
We get jittery and nervous, and our palms may even sweat. But too much caffeine also causes dizziness, nausea, headache, muscle tension, sleep disturbances, and irregular heartbeats.
Extremely high doses (750 milligrams, or 7 or more cups of coffee a day) can induce all of the above reactions, plus anxiety attacks, severe drowsiness, ringing in the ears, diarrhea, vomiting, difficulty breathing, and even convulsions.
It is actually possible to suffer a fatal overdose of caffeine (though this would entail drinking at least 80 cups of coffee in one sitting).
Much like our obsession with sugar, our addiction to caffeine forces us to ride a roller coaster of highs and lows. We take a cup of coffee to get us out the door in the morning, but by mid morning, many of us are feeling low again. This is when we traditionally take our first coffee break of the day and load up on our stimulant of choice, which is usually caffeine or sugar—or both. By late after-noon, when caffeine is no longer coursing through our veins, we tank up again. Before long, we can't get through the day without one, two, or many cups of coffee.
Soon we're addicted to this stuff—and by "addicted," I mean addicted, as caffeine works on the same parts of the brain as amphetamines, cocaine, and heroin. Aside from stimulating our metabolic systems in ways that aren't always desirable (are you literally shaking while you read this?), an infusion of caffeine into our brains signals to the pituitary gland that some sort of emergency must be happening. So it triggers gland that some sort of emergency must be happening.
So it triggers our adrenal glands to produce adrenaline, which is the "fight or flight" hormone. When we have adrenaline running through us, our hearts beat faster and our blood vessels divert blood from surface areas and send it to our muscles. Our blood pressure rises, our stomach function slows, and the liver works to release sugar into our bloodstreams so we'll have the energy needed to respond.
Caffeine also increases dopamine levels in our brains, much the way amphetamines do. Dopamine is the neurotransmitter that activates the pleasure centers in our brains.
This is another reason that we've become so fond of the stuff. At the same time, caffeine keeps us up and awake because it interferes with a key chemical in the body called adenosine, which works as a natural sleeping pill. It's ironic, isn't it, that we take a drink to keep us up because we aren't getting enough rest largely due to the fact that what we're drinking (caffeine) kills our ability to sleep. But what goes up must come down, and once the adrenaline leaves your system, you will feel more fatigued and more depressed than before you had that cup of coffee. So coffee does bring us up—but it also causes us to crash again. There is anything but balance in this caffeinated cycle we're slaves to. And detox is all about restoring balance.
A BRIEF HISTORY OF CAFFEINE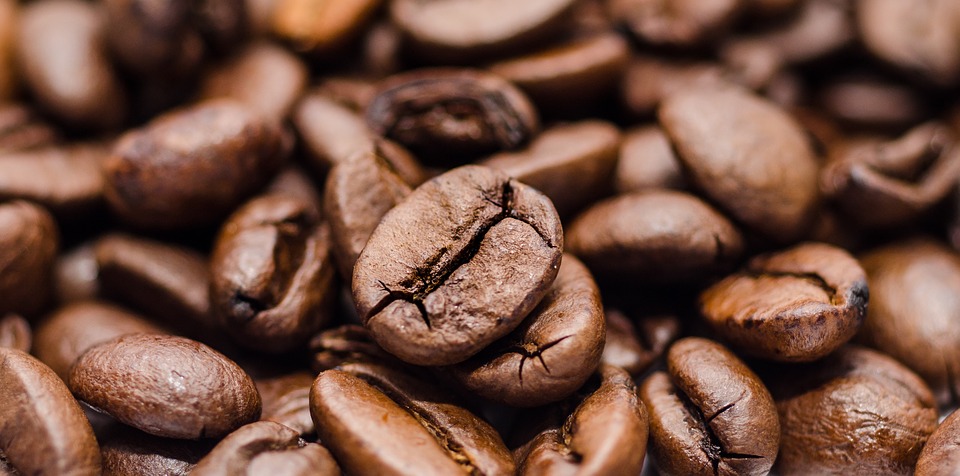 Caffeine is a naturally occurring chemical that is found in the leaves, seeds, or fruits of more than 60 plant species found all over the world. Many indigenous cultures, dating back to the Stone Age, figured out that chewing these leaves or berries would give them a buzz, and so they began using caffeine for ritual and medicinal purposes.
The discovery of wild coffee cherries dates back to the 800s and is rooted in an Ethiopian legend about a sheep herder who saw the effect chewing the berries had on his animals. Two hundred years later, the beans were exported to the Arabian Peninsula, where coffee cultivation began in earnest.
The Turks were the first people to make coffee into a drink. They would often flavor the brew with clove, cinnamon, cardamom, or anise. (The name coffee is a deny 2,000 coffee shops in London alone. Now, in the 21st century, you can't walk down an American street without bumping into a Star-buck's or a Dunkin' Donuts, or some other purveyor of coffee and tea. Today, coffee is a seriously big business, with revenues of nearly $20 billion annually. But caffeine is showing up in more than just our cups. It is a chief ingredient in many medications, including over-the-counter headache remedies (caffeine causes blood vessels to constrict, thereby reducing blood flow and pain).
It is also added in significant amounts to other beverages, including soft drinks, sports drinks, and a new breed of beverage known as energy drinks (Red Bull et al). Caffeine is now even being added to bottled water! A 12-ounce can of soda contains 35 milligrams of caffeine, about one-third of what one finds in a cup of strong fresh-brewed coffee, which contains more than 100 milligrams of caffeine. Most diet sodas contain 40 milligrams of caffeine. Why is this stimulant put into soft drinks?
The companies who make them say it is because it makes them taste better, but this is ludicrous: Before caffeine is chemically processed, it has a very bitter taste. In the 1920s, soft drink makers built their advertising campaigns by touting the addition of caffeine for its stimulating effects (originally, Coca-Cola had cocaine in it, but that practice was outlawed). Once the government questioned this practice, they decided to switch to the tactic of saying they add this stimulant for flavor.