Here's a question: Do we need fat in our diets? Most of us equate fat that comes in foods with just one thing—being fat.
But dietary fat is actually a necessary nutrient for the human body. Fat plays a role in blood clotting; absorption of vitamins A, D, E, and K; facilitating brain function; cell and hormone production; protecting vital organs; and providing energy. Fat is actually healthy—when we eat it in the right form and in the right measure.While the human body needs fats and fatty acids to function and thrive, our bodies don't produce them, so we must ingest them through our diets. The fact that we can't live without them has prompted the expense to label them as being essential to our health.
Fats, or lipids, are a class of substances that are not soluble in water. Greasy and slippery, fat provides a protective coating and lubrication for our organs and bones, and it is a form of transportation for all the myriad chemicals that make up our bodies. Also, just a little healthy fat goes a long way in balancing—and curbing—our appetites. Craving fat is natural—more than 50 percent of the calories in breast milk are from fat, which is crucial to a baby's brain and physical development. Most nutritional experts hold mother's milk up as an example of a "perfect food."
It is important to remind ourselves that nature's most balanced and life-promoting food—breast milk—is made up mostly of fat. Another reason why it's so important to include fats in our diets is that fats make food taste good!Clients often ask me why they are so attracted to the smell of cooking fat. Greasy, fried foods make our mouths water because we know that rich, satisfying food is near.
It works as a taste enhancer, moving flavors around our tongues, fulfilling our desires for rich, full tastes. Some people who eat "nonfat" and "low-fat" diets have found that their appetites be-come insatiable—they can't get enough food, and so they binge on more and more low-fat and nonfat processed foods that have been heavily marketed to them by playing on their fears about fat. These low-fat and nonfat foods are manufactured with added sugar, salt, and additives to make up for the fact that they are lacking in natural taste.
Labels can be deceiving—and "low fat" can be an outright lie. When a product says "low fat," it is actually referring to the total calorie amount of fat per serving. Every gram of fat contains 9 calories.If a product claims to have only 1 gram of fat, that may sound like a very low amount. But what if the total calorie count per serving is only 18 calories? This means that the amount of fat per serving is 50 percent. And this is rarely a good thing. Most of us don't know to divide the total number of calories by the number of fat calories in a given food to figure out just how much fat that food contains.
To help you work your way through the "low-fat" labeling maze, see the list of common food label terms in "FDA Rules for Fat on Food Labels" on page 99. How do we tell the difference between a "good fat" and a "bad fat"?Trying to make sense of fats is nearly impossible, given the confusing and often contradictory diet advice we've been given over the past 30 years. Like sheep, we follow one fad diet after another that either vilifies or elevates one nutrient over another, with the result being that we're constantly being pulled from one extreme to an-other, and always further away from a wholesome, well-balanced way of eating.
We're told to follow a nonfat, then a low-fat, then a high-protein diet … then wait! make that a high-fat diet! It's no wonder that it's difficult to understand where fat fits into a healthy diet. Because of the way food is marketed to us, and how various fad diets seem to become gospel, we're constantly asking the wrong question about fat, which is: Is it good for us or bad for us? The question we should be asking is What kinds of fat are healthy and which are harmful?
WHAT, EXACTLY, Is FAT?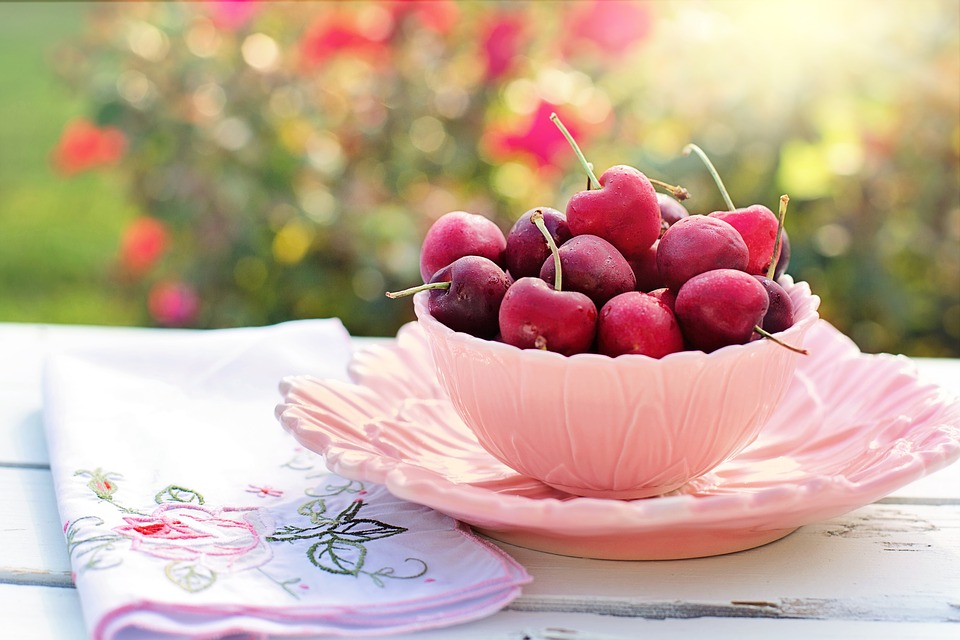 While all fats have the same number of calories per gram (9), the chemical composition of fats can vary greatly. And this difference in chemical makeup has a profound effect on how the body metabolizes fats. The two main types of fat are saturated and unsaturated fats. Naturally, saturated fats are fat molecules that are saturated with hydrogen molecules. These fats are solid at room temperature. Fats that are missing molecules of hydrogen are known as unsaturated fats, and these are liquid at room temperature.
The mass-market food industry, however, has changed the very nature of saturated fats and made them even more harmful to us. In order to include fats in highly processed foods, it became necessary to figure out a way to turn liquid unsaturated fats into solid saturated fats. The way to do this was to artificially add hydrogen to these fats in a process known as hydrogenation. Why did the food industry need to come up with this trick?
It would be impractical to try to package and sell cookies made with liquid fats—they would ooze and leak out of their packaging, and so their shelf life would be short. So the food industry decided the way to tackle the issues of longevity, shape, and ease of transport was to come up with a method for turning good, liquid fat into bad, solid fat and add it to most processed foods. Hydrogenation doesn't just turn an unsaturated fat into a saturated fat; it also changes its molecular shape. When this happens, we're left with trans fat, which are, to most experts, the most harmful fats of all.
These fats are difficult for our bodies to process and are commonly labeled as partially hydrogenated or just hydrogenated oils. Nowadays, most fast-food restaurants use hydrogenated oils for deep frying and cooking, simply because they become rancid less quickly than unsaturated oils. Mass-produced baked goods such as doughnuts, cookies, and crackers also have high levels of trans fatty acids, unless their labeling tells us otherwise. What's the problem with trans fat?
The first clue as to why trans fats are dangerous is that they are not naturally occurring in food.Whatever type of fat we ingest becomes the type of fat we store in our bodies, so eating these "unnatural" fats causes our bodies to create a stockpile of toxic fat residue. Research shows that trans fat contribute to more cardiovascular problems than saturated fats.
Trans fatty acids are artery clogging, increase blood levels of LDL, or "bad" cholesterol, and lower levels of HDL, or "good" cholesterol. Trans fat has also been linked to diabetes, heart disease, and hardening of the arteries and veins. As I was writing this, in early 2005, it was announced that Mcdonald's Corporation settled a lawsuit brought by a group called BanTransFats.com. The restaurant chain has to pay $8.5 million, with $7 million going directly to the American Heart Association.
That $7 million will be used specifically to help educate the public about the dangers of consuming foods high in trans fat, to encourage the food industry to use substitutes for partially hydrogenated oils, and to fund other activities that address the impact of trans fat on public health.