Maintaining a healthy level of fitness and wellness is an ongoing, lifelong process, and your actions today will have a significant impact on your health in 10, 20, 40, and 60 years. Similarly, your actions in the future will affect your health and wellness then and beyond. Think about the health and fitness levels of your parents, grandparents, or other older adults you know Whatever their ages, they need to make healthy behavior choices across all the wellness dimensions to ensure good health now and in the years to come. Remember, fitness cannot be stored!
The principle of reversibility states that if you stop being active, you lose fitness and those health and wellness benefits that you worked so hard to achieve. In this chapter, we'll address fitness and wellness-related considerations you are likely to experience throughout your lifetime. We will also discuss strategies for maintaining a lifetime fitness and wellness program.
Maintaining an Exercise Program during All Stages of Life
Rates of physical activity decline with age for most adults. Throughout this text, we have discussed strategies for sticking with your exercise program and maintaining other health behavior changes. In this section, we want to bring to your attention times you are likely to experience a drop in your physical activity or find it more difficult to stick with a regular exercise program.
Beginning a lifetime exercise program requires a strong personal commitment to physical fitness and application of the principles of behavior modification. Knowing when you are more likely to be less motivated or experience more personal barriers can help you plan ahead and maintain your physical activity. You have already experienced one of the periods when we see declines in activity: starting college. Rates of physical activity tend to drop during periods of major life changes, such as when traditional and nontraditional students begin college life. (We hope the information you have learned in this course prevented you from experiencing the drop in activity or helped you to get back on track).
Other periods during which people tend to lessen their physical activity are immediately after college, after moving, when starting a new job or graduate school, and when getting married or start-ing a family. In all these cases, people experience a lot of changes at once and can become overwhelmed. They may feel that they do not have time to fit in an ex-time shrinks, you may find that morning or evening workouts in a health club are the most convenient way to incorporate physical activity into your daily routine. Thinking about and planning ahead for these times are key to staying active.
Other life-changing periods, such as a death in the family or a sudden job loss, may come about suddenly without your having time to prepare. Keep in mind that a lapse does not have to lead to failure. Scheduling a break and allowing a few extra days off during times when you feel overwhelmed is fine, as long as you also plan to get back on track. Planning for shortened or modified workouts is another option.
Remember that people feel more relaxed and less anxious after exercise, so using those feelings as motivation can help some people stay active. Some people report that as they get older, caring for a sick spouse or parent leaves them with less time for exercise. One possible solution is to hire outside help.
Health care assistance can help you better man-age your time and allow for scheduled exercise. It might also help with other wellness behaviors, such as getting adequate sleep and taking time for yourself.
Also, as you get older your interests and body will change, leading to changes in your workout choices. A long-time runner might have to shift to a lower-impact activity as his joints weaken with age. If you prefer an activity that requires more than one person, such as team sports or tennis, you might have difficulty finding others who share your interest as you move or age. Or, you might meet people who expose you to activities you had previously not considered. The important thing is to select activities you enjoy so you will be motivated to keep up a regular exercise routine.
Make sure you know…
Rates of physical activity decrease with age. Finding activities that you can maintain as lifetime activities is important to maintain regular exercise as you age.
Many people find it difficult to maintain regular exercise during periods of change or transition. Recognizing and planning ahead for these periods can help you maintain your exercise program.
The behavior change strategies you learned about earlier in the text will also help you maintain a lifetime activity program.
Fitness during Pregnancy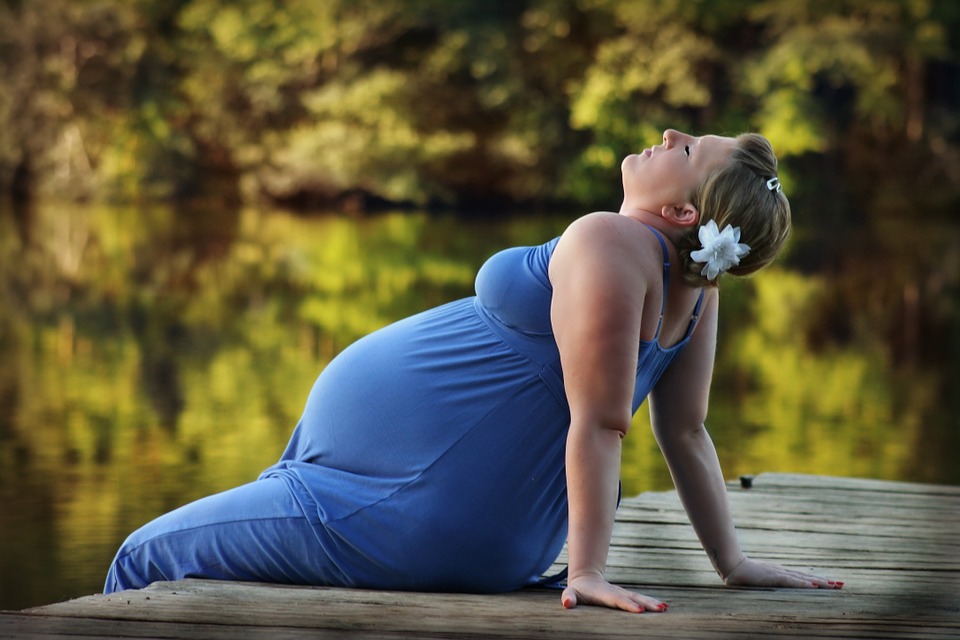 Can women exercise safely during a normal pregnancy? The answer is generally yes, but every pregnant woman should consult with her health care provider before starting a new program or continuing an existing program. Many women who exercise regularly may need to modify their workouts to adjust to the changes in their bodies during pregnancy.
Exercise has been shown to have numerous benefits for pregnant women, including less weight gain, fewer discomforts, and shorter labor. There is also some evidence that exercise might help prevent and treat gestational diabetes.
Women who maintain their regular aerobic exercise during pregnancy can maintain cardiorespiratory fitness, have better posture, retain less weight, and have less back pain than women who remain sedentary. The risks associated with exercise during pregnancy tend to impact the fetus, so following the recommended exercise prescription and guidelines is very important. The exercise prescription for pregnancy endorsed by the American College of Sports Medicine (ACSM) is 30-40 minutes of moderate-intensity aerobic exercise most days of the week. ACSM also recommends that the exercise be regular.
So, women should avoid skipping numerous consecutive days or weeks, but rather maintain a regular schedule each week throughout the pregnancy. Women should also avoid exercise or activities with a high risk for falling or that could cause trauma to fetus . Women should also note that some activities they had done when they were not pregnant might have higher risk during pregnancy because of the changes that occur in their bodies.
For example, joint laxity increases during pregnancy, and joints may feel less stable. Jogging might not normally be a problem, but if joints feel a little wobbly, women might consider walking or jogging on a treadmill to feel safer. Prolonged or high-intensity exercise may impair fetal development, and women should consult with their health care providers before continuing a more intense exercise program.
Women who exercise during pregnancy should follow these guidelines:
Do not increase the amount of exercise you typically performed before your pregnancy.
Do not participate in sports that have a high risk of injury (e.g., contact sports).
Do not use exercises that require lying on the back for more than 5 minutes. The weight of the fetus may reduce blood flow through vessels supplying blood to the lower extremities. Also avoid standing without moving, because it can cause blood to pool in the extremities. Concentrate on non-weight-bearing exercises, such as cycling or swimming.
During the last 3 months of pregnancy, avoid exercises that use quick jerking movements, because they may cause joint strains. se,
Wear good supportive footwear and adequate breast support.
Avoid exercise in the heat, and wear clothing that will allow your body to dissipate heat. The primary dangers of exercise during pregnancy are elevated body temperature and lack of blood flow to the baby.